Special Safety Protocols
We have worked hard to implement all the necessary protocols and precautions for infection prevention and have consulted with specialists to ensure we comply and help us add extra measures for everyone's safety.
What are we doing to keep you and our team safe?
All Government guidelines have been put into place.
Regulations from all our associations are in place.
Active screening of all team members and clients will be done daily.
Appointments are now staggered to limit traffic within our reception area.
Limited traffic in our common areas will help with physical distancing.
Therapists are fully equipped with the necessary protective equipment.
Touchless hand sanitizer available at the entry.
HEPA and germicidal UVC light filtered air machine installed in reception area.
Protective shields have been installed in the reception area.
All clients and team members are to wear masks.
Enhanced and extensive cleaning and disinfecting measures are in place.
Therapist clothing and full linens changed between each treatment.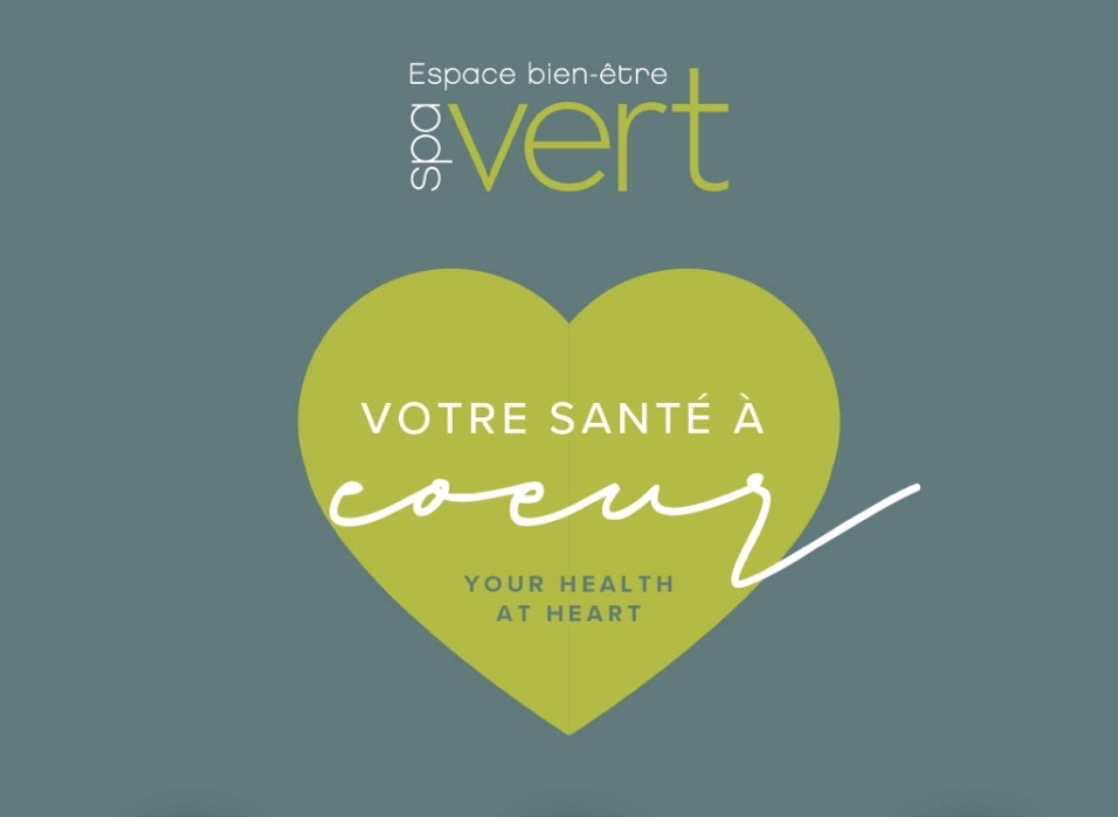 As new information is released, these protocols and policies may change or evolve and we will keep you updated accordingly.
Screening
You will be asked screening questions when booking your appointment and will also need to complete our COVID-19 prevention form.
If you:
Already have an appointment booked, and you start to have any of the COVID-19 symptoms or think you are starting to feel ill, please call us immediately to cancel. Please note there will be no last minute cancellation charges in this situation. If you are a health care worker, caring directly for COVID-19 patients, please give us a call at 514-716-8748.
Start to have COVID-19 symptoms after your visit with us, please let us know so we can take the next necessary health steps.
YOUR VISIT AT SPA VERT
We ask everyone to follow these protocols when at Spa Vert:
Sanitize your hands when arriving and before leaving the space. Should you leave the spa to use the washroom facilities you will be required to re-sanitize your hands upon re entry.
Arrive for your appointment at the allocated time. You must arrive alone unless a guardian is required. Please wait at the door next to the hand sanitizer for your therapist to greet you.
Outside the treatment room, maintain 2 M social distancing.
Respect the hygiene and respiratory guidelines:
Cough or sneeze into your elbow.
Throw used tissues in the trash.
Wash your hands after a risk of contact with respiratory secretions or saliva.
Carefully follow instructions given to you by your therapist.
Avoid touching unnecessary objects while at our center.
Bring your own water bottle with you.
We would appreciate and prefer if all payment could be made via credit card in order to reduce the risks of contamination. That being said, if it is not possible, we will still be accepting cash.
Trust you are in safe hands with us and your health and safety always remains our top priority.
Scroll
SpaVert Hours
Monday to Saturday 10:00am - 10:00pm
Sunday 10:00am - 9:00pm
×